3 Questions to Ask Your Realtor
Posted by John Knosalla on Tuesday, November 30, 2021 at 3:43 PM
By John Knosalla / November 30, 2021
Comment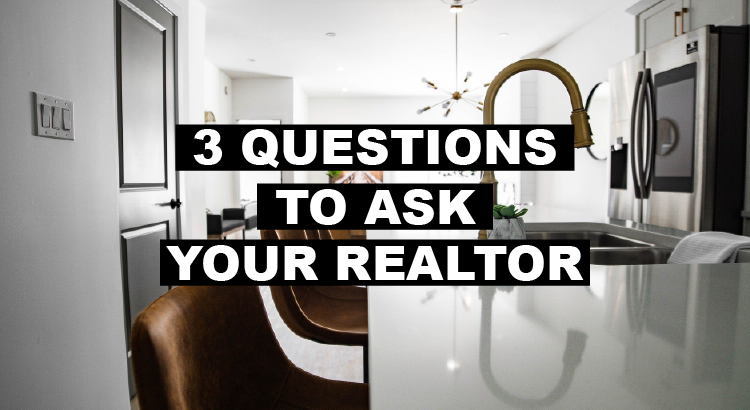 There's a lot more to home buying then just making an offer and moving in. You'll have to get approved by a lender, lock in a mortgage rate, search for homes within your budget, put in a competitive offer, get an inspection and appraisal, pay closing costs, and sign a bunch of paperwork!
Sounds like a lot, right? That's why it's important that you are informed throughout the entire process. That's what your Real Estate Agent is for! There are no dumb questions so ask away! Remember, this is one of the biggest purchases of your life.
Here are three common questions everyone should ask a Real Estate Agent when buying a house.
1. How Old Is The HVAC, Water Heater, & Roof?
It's not the first thing you think of, or even see when looking at a new home but these are very important features. If these systems are aged, it could be costly to upgrade them. Ask your realtor to go thru the "nuts and bolts" of the house with you, not just the aesthetic features.
2. What if the Home Inspection Show Major Problems?
A home inspector will cover every nook and cranny of the home you intend to buy. Sometimes they can come back with horrifying results, but most of the time it's nothing to worry about! Your agent will help you decide you should close the door on this house and run or negotiate with the seller to get those repairs done.
3. What if the Home Appraisal is Low?
Competitive markets with bidding wars can drive the sales price higher than the appraised value of the home. Experienced agents have been in this situation before and will be able to help you decide what options are best.
There are many, many other questions you may have so ask your Agent! This will help the transaction go smoothly and you'll know exactly what you are getting for your money.