Cleanup Week in Fargo-Moorhead
Posted by John Knosalla on Tuesday, April 13, 2021 at 10:41 AM
By John Knosalla / April 13, 2021
Comment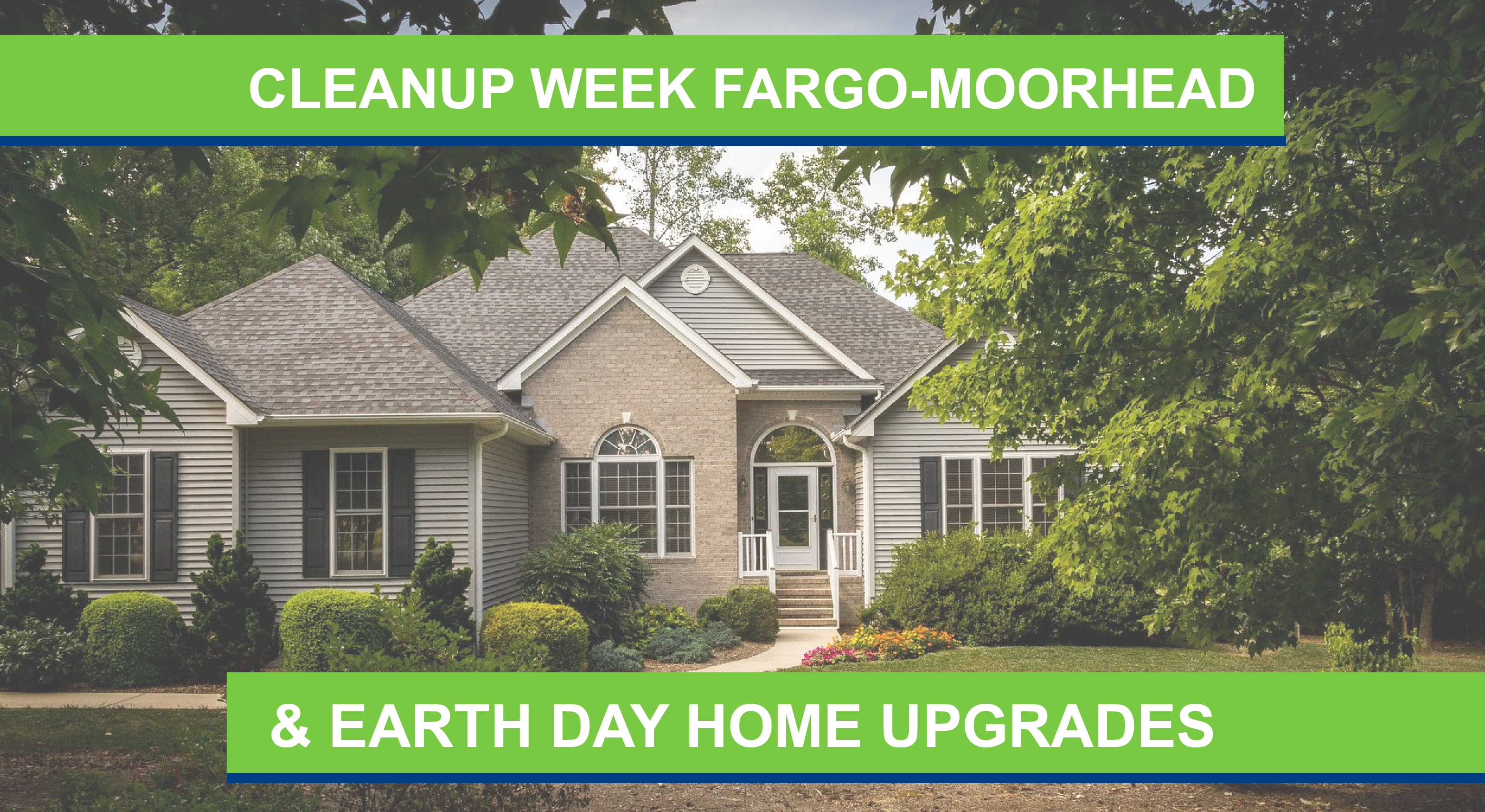 Earth Day is recognized each year on April 22. It is a time for our communities to clean up litter, plant trees, or just enjoy the outdoors in the Red River Valley! Here are a few earth friendly home upgrades you should consider.
1. Cleanup Week! If your closet doors are bursting at the seams and your garage is full of items other than your car, it might be time to take some stuff to the curb. Cleanup week begins for most cities across the metro in May. Take advantage of this opportunity and check out all the details by clicking here.

2. Indoor Lighting. It can really change the atmosphere in a room but with all the colors, wattages, and styles how is one to choose! All the facts you need are clearly displayed on the package label, making it easy to compare. This includes brightness, life expectancy, energy usage, etc. LED bulbs are the most energy efficient option but with the laws requiring new standards, you can feel good about most options. Take it one step further and control your light usage with smartphone technology!

3. Plant Something! A few indoor houseplants can refresh the interior of your home and the increase in air quality can't hurt either. Consider refreshing your landscaping with some fresh mulch, a new shrub, or a new tree. Try forsythia for a low water shrub and a honey locust for a low water tree.

4. Fix Leaky Faucets & Toilets. Ah, the elusive leaky faucet and the top of all honey-do lists. Check for a worn-out gasket or loose O ring. For a toilet that leaks, check for a deteriorated flush valve (flapper) at the bottom of the tank. According to the United States Environmental Protection Agency, household leaks can waste nearly 1 trillion gallons of water nationwide each year.
5. Upgrade Household Appliances. Ok, admittedly this idea is not as "easy" or as cheap as the ones before but, some utility companies will offer rebates and incentives. Check with your local provider to see what savings are available to you!

As always, reach out if you need any contractor recommendations! These improvements could make your home a little more desirable for home buyers too. If you are thinking about selling, now is the time! Check out the value of your home in today's wild market here: Free Home Valuation
"Water Wisely: Start in Your Own Backyard." UMN Extension, extension.umn.edu/how/water-wisely-start-your-own-backyard.
"Fix a Leak Week." EPA, Environmental Protection Agency, 12 Mar. 2021, www.epa.gov/watersense/fix-leak-week.