Homeowners – Prepare Your Lawn for Next Year
Posted by John Knosalla on Thursday, October 7, 2021 at 1:09 PM
By John Knosalla / October 7, 2021
Comment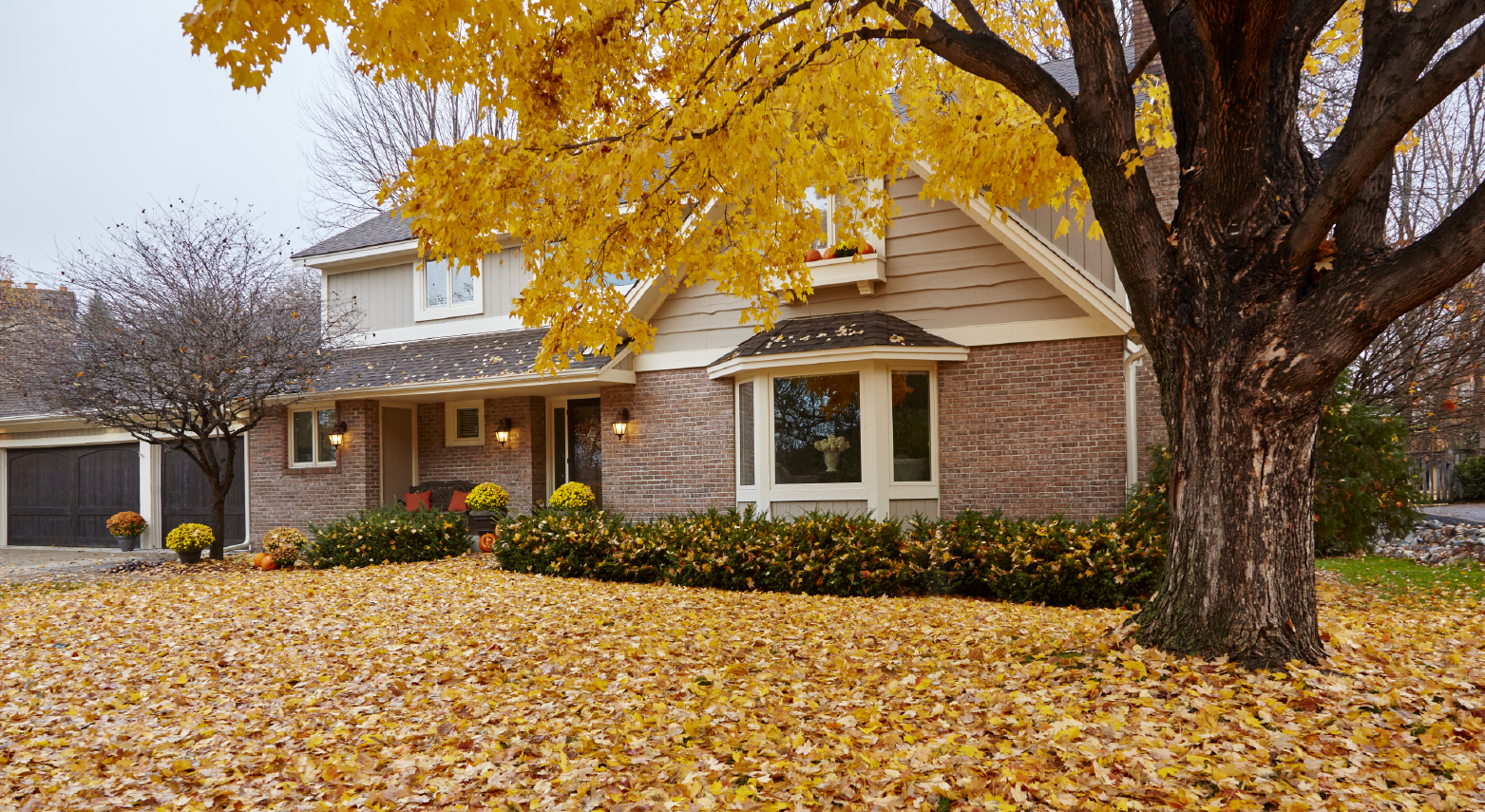 This summer we experienced above-average temperatures and very little rain. This caused drought conditions across the region and some of the negative effects were noticeable on our lawns. Many cities enforced watering restrictions which meant dry, brown grass. The only benefit seemed to be that the grass didn't need to be mowed as much. Recently we've received some rain to green the grass up, however, this does not mean it's in good health for next year. Here are a few things you can do this fall to make sure your yard is the best on the block next summer:
Aerate
An aerator punches small holes in your lawn to prevent the soil from becoming compacted and covered with thatch that blocks water, oxygen, and nutrients from reaching the soil. It's a good idea to do this once every few years and right before fertilizing or applying seed. There are lawn mower attachments, rolling aerators, and even aerator spikes you can attach to your shoes! Or, if you prefer, there are commercial aerators available to rent in some areas.
Fertilize
Fertilizer can help protect your grass roots from freezing and gives the entire plant a boost of energy to bounce back in the spring. Remember not to spread fertilizer too close to waterways or in areas where there may be runoff. Here's a detailed page of how and when to fertilize from the University of Minnesota Extension: UMN EDU Extension
Seed
The fall is a great time to overseed your lawn and to fill in thin spots and bare patches. Grass grows better in the fall because the ground is still warm, nights are cool, and the sun is not as hot during the day. Make sure your seeds have a proper bed of soil to grow on and are kept watered until they sprout. According to Tom Kalb, Extension Horticulturist at North Dakota State University, the best grass species for North Dakota lawns are Kentucky bluegrass. It's hardy and durable providing quality lawns with a thick turf.
Mulch
You can ditch the rake this fall and mulch your leaves with your lawnmower instead. Simply remove the bag or side discharge from your lawnmower. Fallen leaves block the sunlight from your grass and do not provide any insulation benefit during winter. When you mulch the leaves, they will be broken up into pieces, making it easier for soil microbes to break down and return the nutrients back to your lawn.
Bauer, Sam. "Fertilizing Lawns." UMN Extension, https://extension.umn.edu/lawn-care/fertilizing-lawns#when-and-how-much-to-fertilize-1256812.
"North Dakota State University." Selecting Lawn Seed - Yard & Garden Report, https://www.ag.ndsu.edu/yardandgardenreport/2014-08-11/selecting-lawn-seed.
Baker, Thomas. "7 Lawn Care Musts for Your Fall Yard." This Old House, This Old House, 22 Sept. 2021, https://www.thisoldhouse.com/lawns/21015165/lawn-care-musts-for-your-fall-yard.
Glover, Maury. "Lawn Care Expert: Now Is the Time to Prep Your Drought Damaged Lawn for next Year." FOX 9 Minneapolis-St. Paul, FOX 9 Minneapolis-St. Paul, 24 Sept. 2021, https://www.fox9.com/news/lawn-care-expert-now-is-the-time-to-prep-your-drought-damage-lawn-for-next-year?fbclid=IwAR2PaSb6kLMie9SckDEcqC-iJcAGpg5m-de13NKBg9hMgCz1PE-MvkQJIMs.