How to Sell Your Home in 10 Easy Steps
Posted by John Knosalla on Tuesday, August 10, 2021 at 1:32 PM
By John Knosalla / August 10, 2021
Comment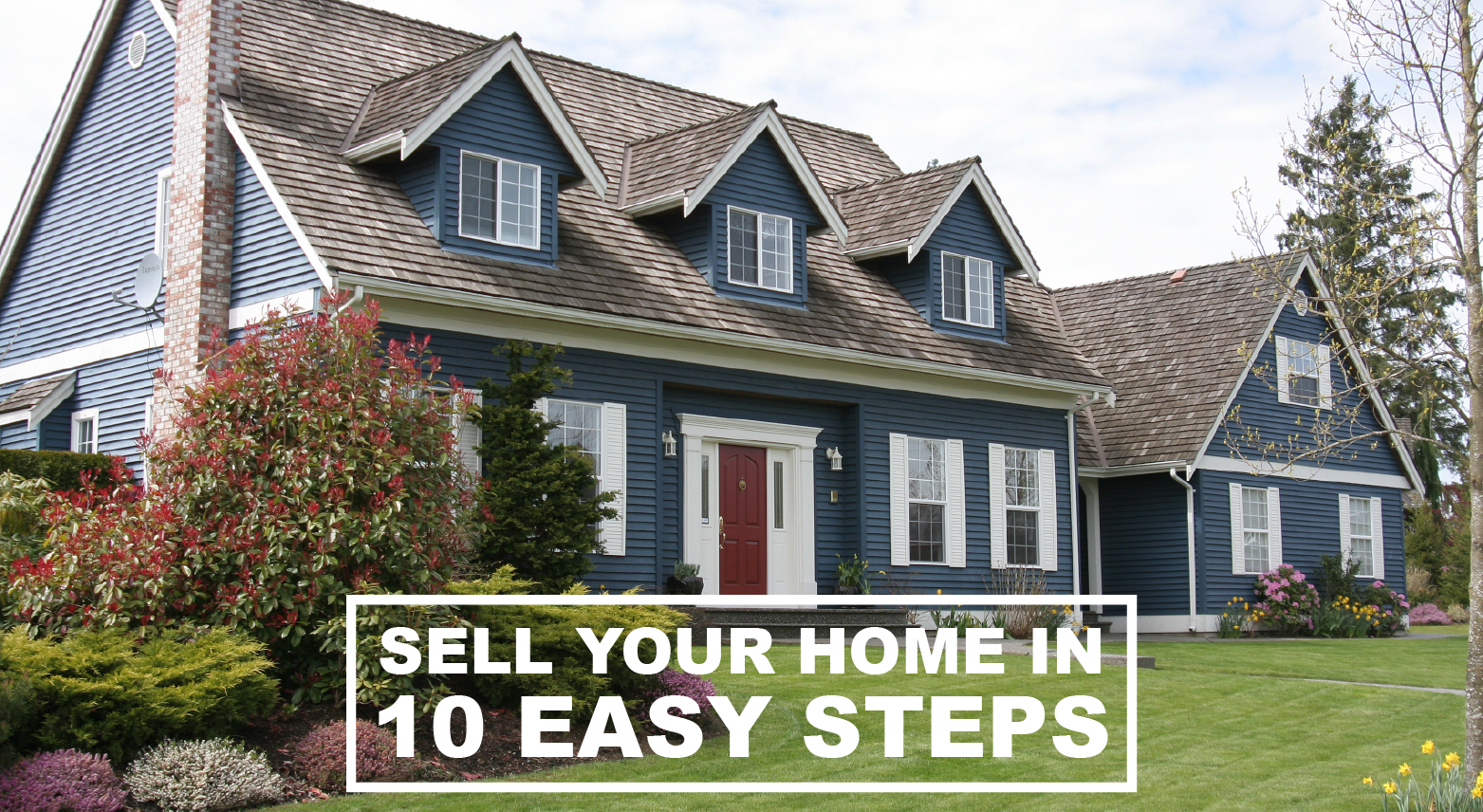 Today's market is a great time to capitalize on the sale of your home! Check out the 10 Steps to Selling below so you'll know what to expect when you list your home.
1. Meet with a Licensed Realtor
After a walkthrough of your property, your Realtor will provide an analysis of the current market to help you evaluate the pricing of your home to form a selling strategy.
2. Prepare Your Home to Sell
By turning your home into a clean, fresh living space (free of personal items and knickknacks), you can provide the buyers with an opportunity to see its full potential.
3. Marketing
After your home is staged, professional photos will be taken for the listing. The marketing team will use the selling strategy to advertise your home through many traditional and online mediums like Zillow, Facebook, Instagram, postcards, and radio. The larger the net, the more fish you will catch!
4. Showings
A showing is a professionally scheduled appointment that gives a potential buyer the opportunity to tour your home. An open house is for any buyers to walk through and view your home, usually for a few hours on a Sunday. Your Realtor will do the hosting, sign-in visitors, answer questions for buyers, and get their feedback.
5. Receive Offers & Negotiate
Your Realtor will receive offers and present them to you. There may be scenarios where you need to decide between multiple offers or counteroffers. That's why it's important to choose a Realtor that is able to explain your options and help you decide what is in your best interest.
6. Buyers home inspection
A professional home inspector will visit your property to look at the exterior and interior parts of the home including electrical, plumbing, roofing, HVAC, and foundations. A home inspection contingency allows buyers to learn about major and minor issues with a home before purchasing it. Plus, many lenders won't offer financing on a home without an inspection.
7. Appraisal
A home appraisal is an unbiased estimate of the fair market value of what a home is worth. All lenders require this to ensure that the amount of money requested by the borrower is appropriate.
8. Move out!
Identify what items to move and what items to sell or donate. Start searching for moving companies or ask your Realtor for a recommendation. Don't forget to label your boxes!
9. Buyers Final Walkthrough
A final walkthrough allows home buyers to do one last check to make sure that the home they're purchasing is in the same condition it was when they agreed to buy it: including any additional repairs.
10. Closing Day! Home Sold!
Your Realtor along with a title company will handle all the paperwork needed to transfer the money and documents so that you, the seller, can transfer ownership and possession of the property free and clear to the buyer. Congratulations your home has sold!