Preparing Your Home for Market
Posted by John Knosalla on Wednesday, September 22, 2021 at 3:25 PM
By John Knosalla / September 22, 2021
Comment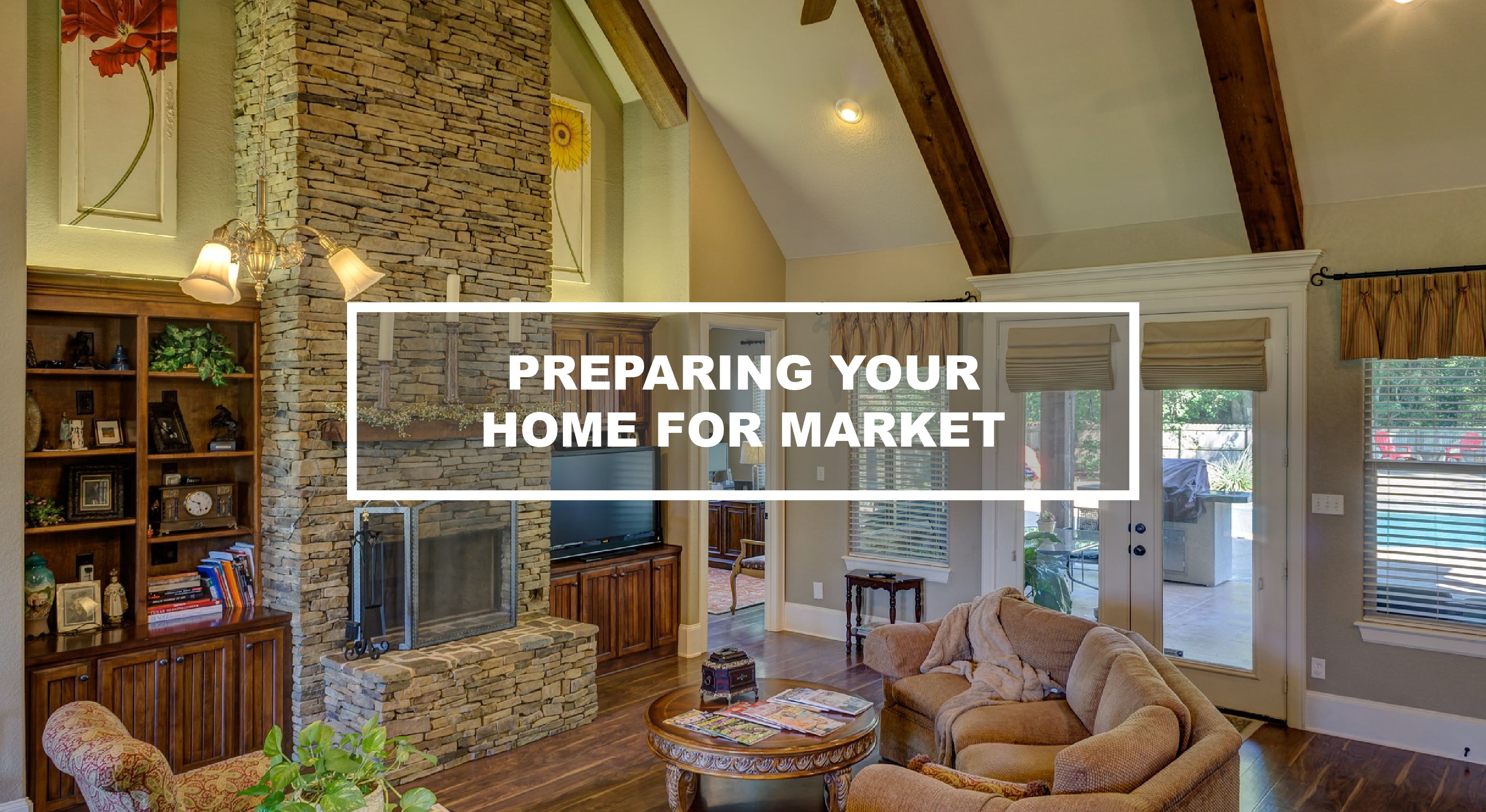 You've chosen your favorite Real Estate Agent and now it's time to prepare your home for the market! Hundreds of people will see your home listed online and many will view it in person. You'll want your home looking the best it can. We have broken down this process into four categories: cleaning, home improvements, staging, and curb appeal.
Cleaning Tips:
1. Ask Yourself...
Do I like it? Do I need this?

How long has it been since I used this?

How will I store it if I decide to keep it?
2. Kitchen:
Throw away food past the expiration date.

Get rid of unused products, utensils, and appliances.
3. Living Room:
Donate books you've finished reading.

Clear out old CDs, videotapes, and DVDs.

Clear unnecessary items from surfaces.

Put your sentimental valuables in a box and put them in storage.

Hang hooks inside of doors and cupboards to hang objects like

towels, jackets, or backpacks.
4. Bedroom:
Store your off-season clothes.

Use suitcases and other bins as storage.

Divide your drawers into smaller compartments.

Group small items together like jewelry, cords, cards, etc.

Donate clothes that you haven't worn in over a year or don't fit.
---
Home Improvement Tips:
Ask your Agent if it's necessary and worth your investment before you start any major projects like renovating the kitchen. Here's a list of minor home improvement ideas that can boost the value of your home and its appeal to buyers.
1. Clean/Repair
Deep clean your carpet.

Re-caulk bath.

Re-grout tile.

Leaky faucets and aerator build up on sinks.

Patch up holes and cracks
2. Replace
Doorknobs and doorbells.

Smoke detectors and light bulbs.

Broken outlet and light switch, and vent covers with screwless covers.

Vent covers.

Replace keyed deadbolts with keypad deadbolts.

Toilet seats with soft close, warm, or bidet.

Consider replacing major appliances (refrigerator, wash/dryer, etc.).
---
Staging Tips:
Do's:
Hang Mirrors – Hang a mirror in your entryway for a more spacious look.

Remove Clutter – Clutter makes your house look small and unwelcoming.

Reduce Furniture – Minimize the amount of furniture to make your home look more open and spacious.

Use Neutral Colors – Neutral colors show best in all homes and don't turn off buyers.

Use Technology – Technology updates are a huge selling point, so showcase them.
Don'ts:
Mask Odors – Use only natural deodorizers and avoid floral scents.

Neglect Exterior – Curb appeal is extremely important – make sure it's neat and attractive.

Overcrowd – Keep your room's purpose clear and well defined.\Random Color – Bright colors make open spaces feel much smaller

Heavy Drapes – Use sheer curtains to bring in natural light.
---
Curb Appeal
By boosting your home's curb appeal, you'll want to attract more buyers and drive-by prospects to view your home and also increase its perceived value. If you are selling in the winter, this might be a little more challenging!
Tip #1: Complete your own inspection. Pretend you are a potential buyer, walk and drive by your house and take note of at least three features that are attractive and three that need improvement Is the roof free of debris? Are the gutters clean? Is the foliage and lawn well-groomed? Is the paint fresh? These features can turn off a potential buyer if neglected.

Tip #2: Add exterior touches and minor additions to make your home stand out. Some common upgrades are mailboxes, home address numbers, installing flower boxes, fresh paint, more lighting, and a new welcome mat. One minor upgrade might not do much, but they are powerful when viewed together.

Tip #3: Purchase or rent a pressure washer and use it to clean the extremely dirty surfaces of your home like your porch, deck, driveway, fence, and siding.

Tip #4: Paint the outside of your home. A fresh, new coat of paint can revive the appearance of your home. Paint the trim, look for areas that are peeling or chipped, find discolorations, and use neutral colors.

Tip #5: Get a second opinion of your home's curb appeal. Ask your real estate agent, friend, or neighbor for their opinion – they might notice some details that you might've overlooked.